We often ask the question what does safety mean to you? And the responses are varied, because it means something different to everyone. It can also have the potential to mean different things to the same person dependent upon the circumstances, the influencing factors (and if you have children, how old they are)!
In saying this, it was again an honour to be part of TAPS' Awards of Excellence, held at Adelaide Oval on August 1st 2018.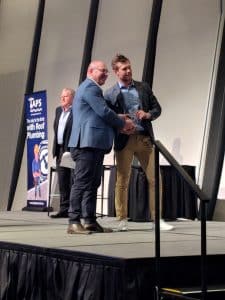 Construction has been a much-maligned industry (and rightly so) over many years when it comes to safety, but the winds are a changing', and it is especially pleasing to see companies recognising the importance of their people and building safe, enjoyable and sustainable work places. We would like to make a special mention to National 1 Plumbing & Maintenance Services for winning the TAPS Safety Award, proudly sponsored by Sustainable Risk Solutions.
A couple of other mentions go to Streamline Plumbing for winning the Above and Beyond Safety Expectations award, sponsored by ATEC, and to Nathan Milford for taking out the Excellence in Leadership and Work Place Safety Award, sponsored by Apprenticeship Support.
As a pa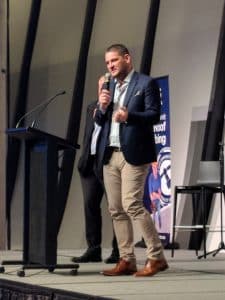 rent knowing you are sending your child, spouse, relative or friend to a proactive and safe workplace, provides some reassurance. And as a safety professional; seeing the changing culture as workplaces mature, as apprentices become bosses and as understanding grows, is a great thing!
The addition of David Pisoni, Minister for Industry and Skills was appreciated, with the room gaining insights into the current state of the Trades industry and apprentices in South Australia.
Rounding the night out, the ever-comedic Brendan Fevola took to the stage chatting about life after football, his time in the jungle and other challenges he had faced.
Finally, well done and congratulations to all of the TAPS Graduates and award winners for their well-deserved achievements.